Show your support for the Southwest's premier
Educational and Networking event!
The 2021 TMVA Annual Convention will be held at the Margaritaville Resort, Conroe, Texas on September 22-24. Over the past 4 years, TMVA has been the largest NAMA state council with over 30 operator members and it is continuing to grow.
TMVA Annual Convention Metrics
2017
Total Attendance:  120 attendees
Total Operators: 38
Total Operator Companies: 18
2018
Total Attendance:  146 attendees
Total Operators: 45
Total Operator Companies: 22
2019
Total Attendance:  108 attendees
Total Operators: 33
Total Operator Companies: 18
2020
Due to circumstances related to COVID-19 we were unable to host our 2020 Annual Convention. We look forward to returning this Fall!
Show your support for TMVA by being a sponsor of the annual meeting.  There are several levels of sponsorship available or you can participate by donating a door prize or gift. Click on the link below to review the sponsorship opportunities available.   Contact Michael Allen (MichaelA@gandj.com) if you have any questions concerning the TMVA sponsorship program.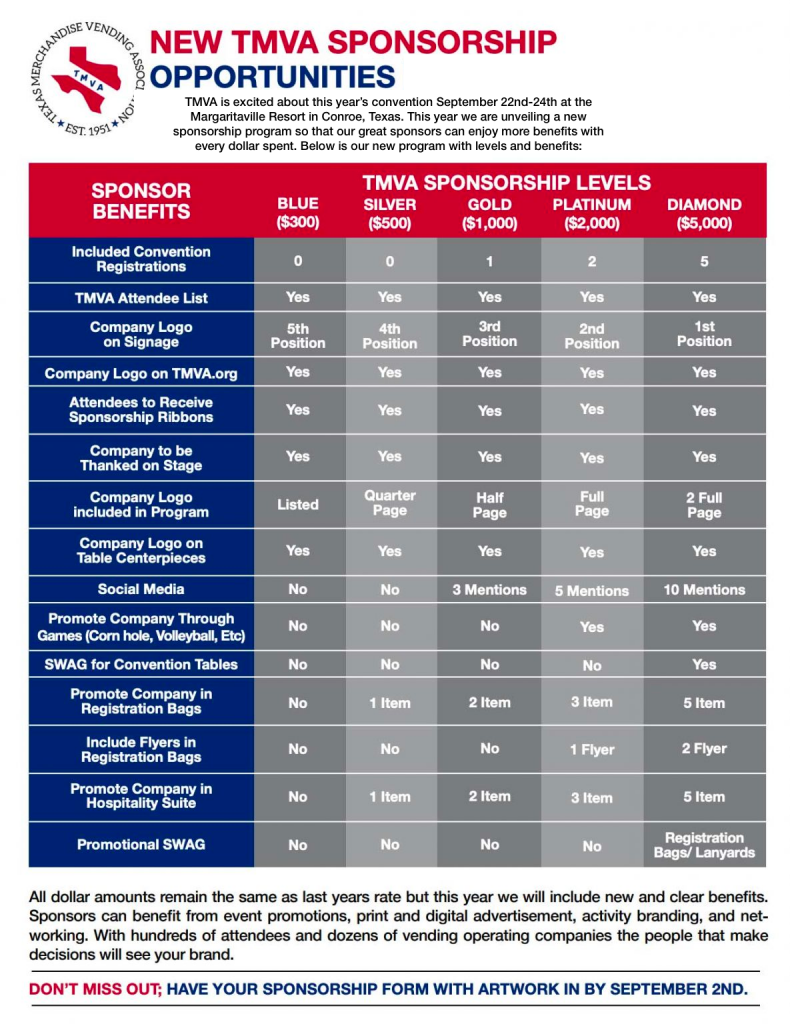 Platinum Sponsors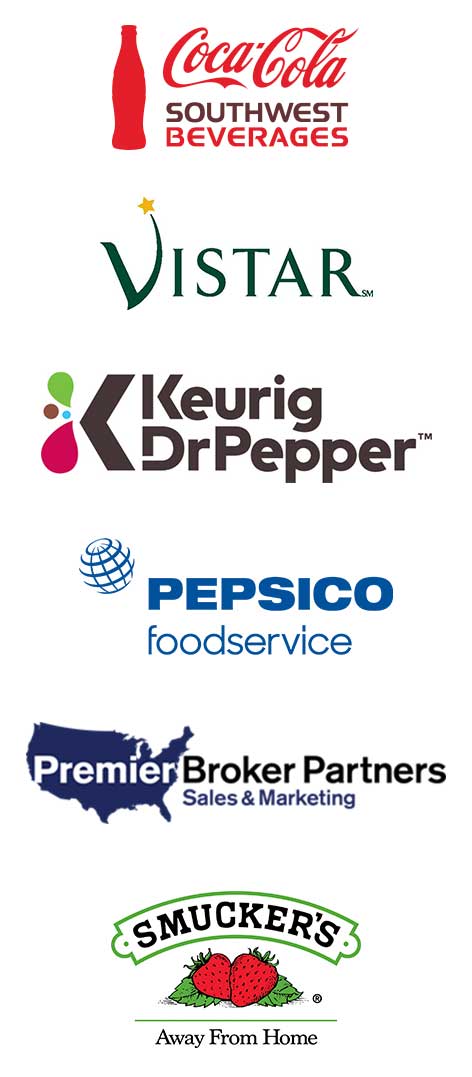 Gold Sponsors

Silver Sponsors

Blue Sponsors