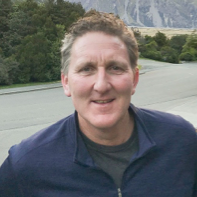 Neil Swindale
Neil Swindale hails from New Zealand, where he had a successful career as a professional basketball player before moving to the United States in the 1990s. He is a seasoned industry expert, with over 25 years in the refreshment services industry. Neil worked at Coca-Cola, PepsiCo, and Nestlé Waters, before owning and operating his own full-service vending company. He is a champion of the refreshment services industry, an entrepreneur, and the founder of 3 successful businesses all focused on helping operators succeed. Neil's team at VendCentral is the leader in digital sales and marketing solutions for breakroom operators. His business, Coolbreakrooms, provides breakroom ideas and inspiration while generating leads for its Authorized Providers. Neil's newest venture, ZippyAssist, is a revolutionary cloud‐based customer service platform that helps operators win locations, streamline operations, and increase sales.
Neil uses wit and wisdom to guide others through the complex landscape of digital sales and marketing. He helps hundreds of clients in the refreshment services industry evolve their businesses and grow their sales through successful online tactics.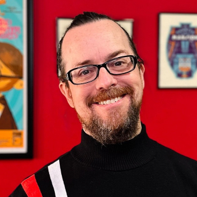 Jason Liebig
Kicking off his storytelling career in the colorful world of superpowered mutants by creatively overseeing Marvel Comics' X-Men, Jason Liebig has spent his time since wielding flavorful snack and candy brands as his narrative muse.
Described as "the Indiana Jones of snacks" due to his passionate research and knowledge, these days Jason is most often recognized for his regular appearances on the History Channel's hit series, The Food That Built America.
Behind-the-scenes, Jason draws from his archival collection of vintage brand packaging
(amounting to over 90,000 pieces) as the trusted source for film and television productions that strive to make their sets as period-accurate as possible. Resume highlights include AMC's Mad Men and Netflix's Stranger Things with clients ranging from ABC, Apple, Disney, CBS, Fox and more.
Outside of television, Jason has served as an innovation consultant for some of his favorite snack & candy brands including Big League Chew, helping that brand into the Baseball Hall of Fame at Cooperstown.
A believer that brand history can be more than simply a stoic tome, but rather a thoughtful mirror to be viewed with the goal of understanding ourselves and the world around us, Jason relishes the chance to bring his unique perspectives and lively storytelling to the people and organizations he meets.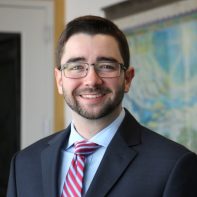 Michael Hogg
Manager, State Affairs


Michael Hogg is NAMA's Manager of State Affairs. Michael leads NAMA's tracking and engagement on issues that arise at the state and local levels. Prior to NAMA, Michael managed state affairs at an economics think tank in Washington, DC. With nearly a decade of state policy experience, he has also served in a variety of roles in Pennsylvania, including deputy press secretary for a gubernatorial nominee, legislative director for a state senator, and constituent services director for a state representative. Michael has a political science degree from Colgate University and a Master's Certificate in Business Fundamentals from George Mason University.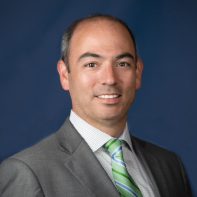 Bill Meierling
Senior Vice President, External Affairs


NAMA has announced the appointment of veteran public affairs leader Bill Meierling as its Senior Vice President of External Affairs. In this role, Meierling is responsible for an expansive portfolio of NAMA strategies to ensure the convenience services industry is a recognized, valued, and essential resource to businesses and consumers. With responsibility for all aspects of external affairs, Meierling spearheads NAMA's advanced government affairs, advocacy, and reputation agenda. He joins NAMA from the International Franchise Association (IFA), where he served as Vice President, Strategic Communications and Marketing. During his time at IFA, Meierling led a team focused on expanding awareness and understanding of the franchising industry's context, value, and contributions to the economy. Meierling brings with him nearly 20 years of advocacy, policy, and strategic communications experience and has held leadership roles at the American Legislative Exchange Council and United Way Worldwide, among other professional accomplishments. He earned his Bachelor of Arts in Political Science and Spanish from Hampden-Sydney College and his Masters of Political Management from George Washington University where he also served as an adjunct professor for six years.