Dear Friends of our Industry,
Now is the time to invest in your future by your membership in TMVA. Your participation supports the one organization defending your company and industry's interests when it comes to legislative issues in Austin and elsewhere. Participating in TMVA also helps you learn about industry trends and best practices to run your business more efficiently and effectively.
Remember that most vending operators save more in sales tax during one year than the cost of several years of membership.
We need your support!
Please continue to support the vending industry in Texas by remitting your 2020 membership dues today. Remember, united we make a greater impact than individually.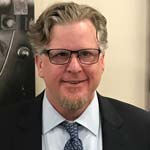 Sincerely,
Nile Hawkins
President TMVA 2019-2020